Standard Equipment
Each owner will be free to decide how to fit out the rooms, choosing from an endless range of fittings, of layouts and finishes, with the assistance of a dedicated staff of architects, furniture makers and interior designers who will help him to decide for each single detail. Going down in the lowerdeck you can find a full-beam master cabin to have the maximum light and the best views whith a very huge bathroom, and two more cabins with one bathroom for each and a really innovative storeroom including a wine cellar.
IPS

TECHNOLOGY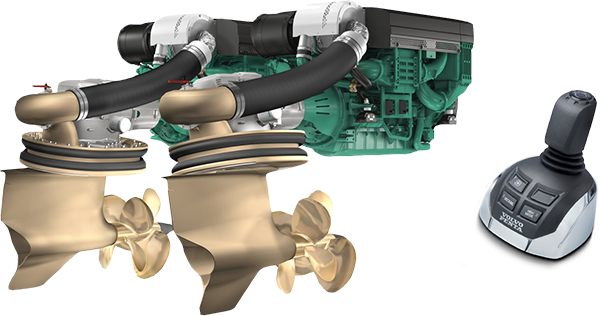 Sessa Marine was one of the first partner of Volvo Penta to adopt the revolutionary IPS technology.
Thanks to 10 years experience due to the production of 8 models from 42 to 68 feet expecially designed for IPS engines, Sessa Marine becomes one of the most experienced shipyard in this technology , offering to the market highest quality performances and navigating comfort. Unequalled manoeuvrability, extraordinary navigating comfort and reduction in CO2 emissions are only some of the benefits offered by this new innovative propulsion.